Spend your time enjoying Rosario Resort, not getting there.
Your 45 minute scenic flight to Rosario will be an experience in itself. Enjoy the breathtaking aerial views of downtown Seattle's waterfront,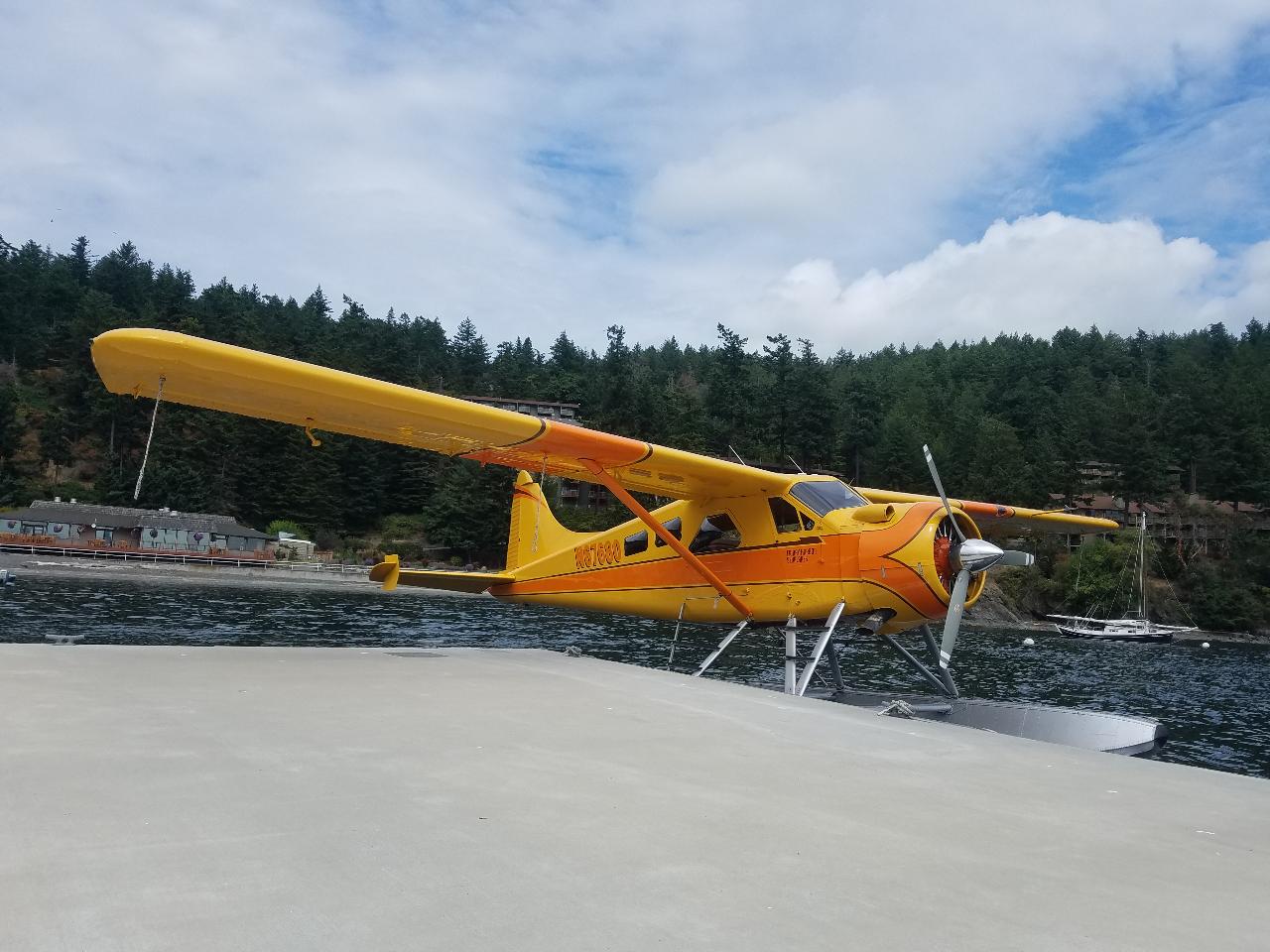 the Space Needle, and the scenic trip through the Puget Sound. There will also be amazing views of the Cascade and Olympic Mountain ranges. Approaching the San Juan Islands you may even catch an aerial view of the native pod of Orca Whales.
Our Dehavilland Beaver DHC-2 seaplanes seat up to six passengers (depending on passenger size and weight). Chartering the aircraft allows you to leave on your schedule. With our fleet of five aircraft we can accommodate groups of 30 passengers.
Northwest Seaplanes offers the most affordable charter seaplane day trip flights to the San Juan Islands. Charter a seaplane for the day. Charter a seaplane to Rosario Resort for lunch or dinner.
We can offer suggestions to activities and destinations that may fit best for you and your schedule. Our reservation staff are very knowledgeable on things to do and places to stay in the San Juan Islands, so feel free to give us a call and plan your seaplane day trip.
We are located on South Lake Washington approximately 15 minutes from the Seattle Airport and downtown Seattle. We offer a free shuttle to and from Seattle's Sea-Tac Airport.